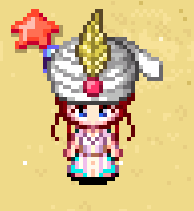 Old Hat
An old hat that belonged to the Lost phantom's brother
Hat
Level Required: 8
Class Required:



All
Armor: 1
Other Stat Bonus: +1 Strength, Dexterity, or Intelligence
Sell Price at Black Trader: 6K-20K

Gold
Requires ?

Gemstones to repair.

How to Obtain:
Trade

Lost Phantom with
Phantom's Kneecap.